Social Engagement

These topics urged us to take action:
► Young people affected by the aftermath of senseless civil war in Uganda
► Children not beeing lucky enough to grow up in their own family sheltered
► People who did not receive all the natural gifts from birth which we take naturally

The organization GYCO aims to bring back self esteem, joy of life and meaningfulness to the post civil war youth in the region of northern Uganda. GYCO supports training and education of young people who will subsequently lead the constitution of the GYCO Art and Education Center locally in Gulu's civil society.

Cynthia Ingabire (2014)
* 22.06.2004
Cynthia is a lovely, lively girl who came to the SOS Children 's Village Kigali in Rwanda in September 2009, where she was integrated into the SOS family of house # 8. At that time she quickly won over the hearts of her SOS siblings. Even at school, Cynthia has found easy access, is very sociable, talkative and goes without fear to the other children. She's eager to learn and her progress is pretty good. Sometimes she has problems concentrating and prefers to chat with her seatmate rather than paying attention, which has resulted in one or two admonitions from her teachers. Cynthia is already very attached to her SOS mother, always telling her all the news from the school and helping her with little things in the household. Cynthia does her little tasks conscientiously and reliably. While playing, Cynthia always seeks the company of other children. She has a lot of friends all over the village and always finds someone to fool around with her at the playground, jump rope, hide or even play football. She also enjoys dancing. At home she likes to watch cartoons. She deals very tenderly with dolls and plush animals. Cynthia is not overly fussy about food, she likes everything her SOS mother cooks, and she is always happy when the entire SOS family gathers at mealtimes.
Cynthia's parents were unable to care for her. In the SOS Children's Village, Cynthia has found a permanent home where she can grow up in secure conditions, attend school and, later on, even complete an apprenticeship.
Cynthia 2015 at her 11th birthday together with her brother - she has grown a lot
Cynthia in 2016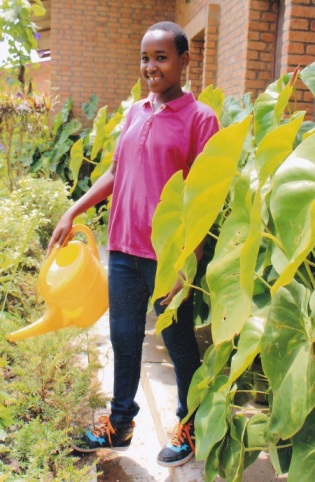 Cynthia in 2017

After Cyntia was able to return to her family in late 2017, we decided to increase our single child sponsorship to a conservation partnership for the entire children's village in Kigali.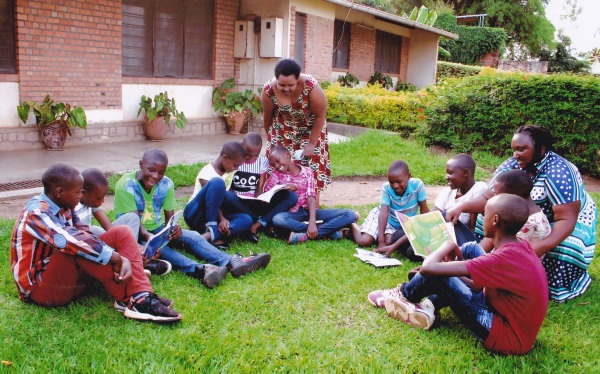 We who are healthy and have all the abilities that creation has given to the species homo, genus sapiens, can take our fate into our own hands and shape our own future.

But among us there are many who, for whatever reason - karma, fate, destiny - were not born of this abundance of gifts.

But even these people feel like us - happiness, joy but also grief and fear.

All of us who are allowed to enjoy the abundance of gifts should assist those people. And we do ....